In this blog I am going to explain about how to search or find the result of Purbanchal University.  The Purbanchal University (PU)'s student can find the easily is simple way with full marksheet.
First of all, we need to open the official website of the Purbanchal University, office of the Examination Management, Biratnagar, www.puexam.edu.np then click in the "Results" and then click in the "Find Result" bottom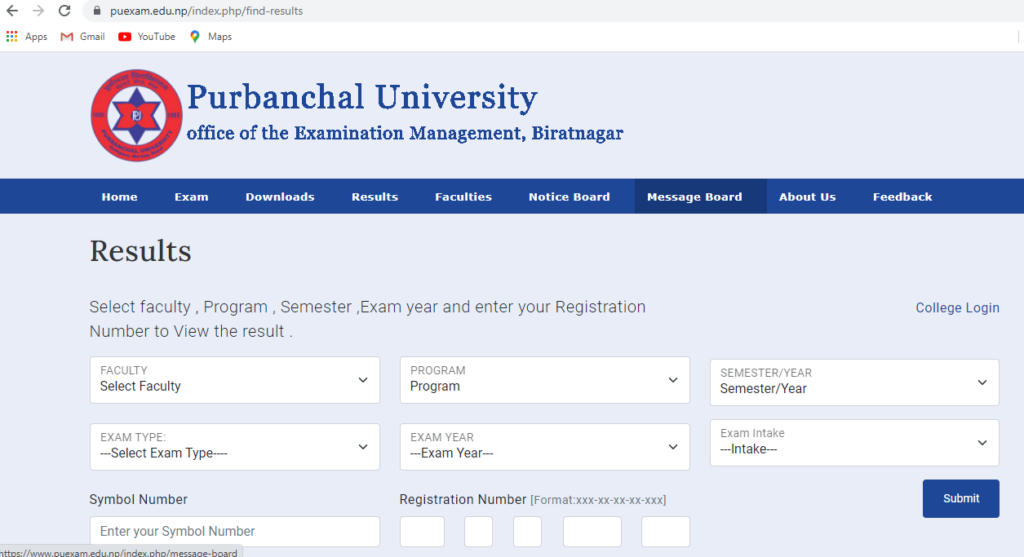 Fill up the form with necessary information, for instance I filled for the LLM first year result;
Then, click in the submit bottom,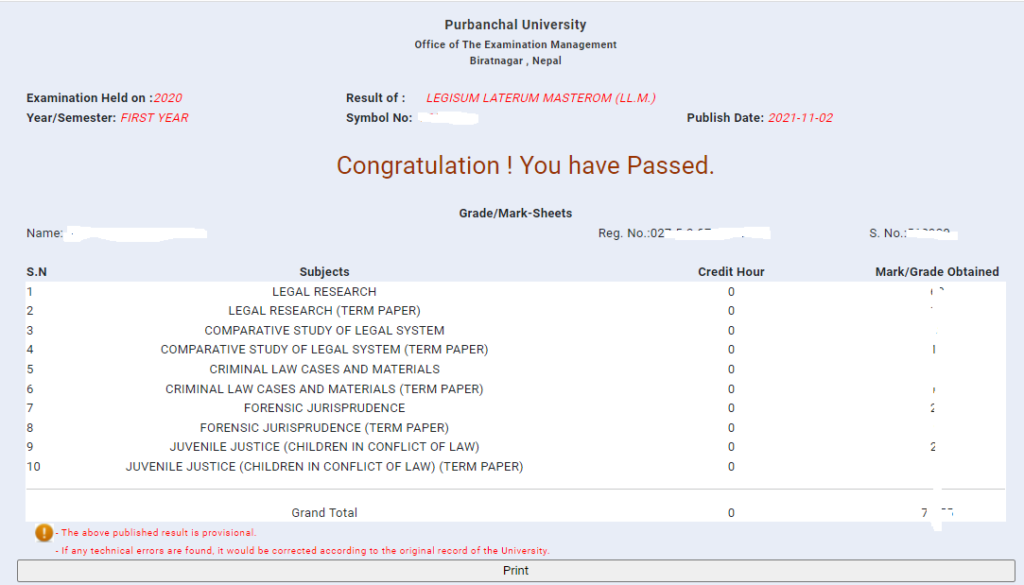 Congratulations ! You have Passed,
You can see the full result with obtained marks. Additionally you can print the result with clicking in the "Print" bottom below.
In the same way, you can find any result of Purbanchal University, Nepal.