13 January, Kathmandu. The Supreme Court has revoked the post of MP of Home Minister Ravi Lamichhane. During the candidate nomination, the old citizenship certificate submitted by Lamichhane to the election officer's office in Chitwan will not be recognized as it is 'not valid'.
Kamu Chief Justice Harikrishna Karki and Supreme Court Judges Vishwambhar Prasad Shrestha, Ishwar Prasad Khatiwada, Dr. Anand Mohan Bhattarai and Anil Kumar Sinha Judges Vishwambhar Prasad Shrestha, with this decision of the Constitutional Bench, the post of MP of Chitwan-2 of Home Minister Lamichhane has become vacant. Although there is a provision in Nepal's constitution that even non-members can become ministers, since Lamichhane's citizenship is not recognized, he has also been relieved of his post as Deputy Prime Minister and Minister of Home Affairs.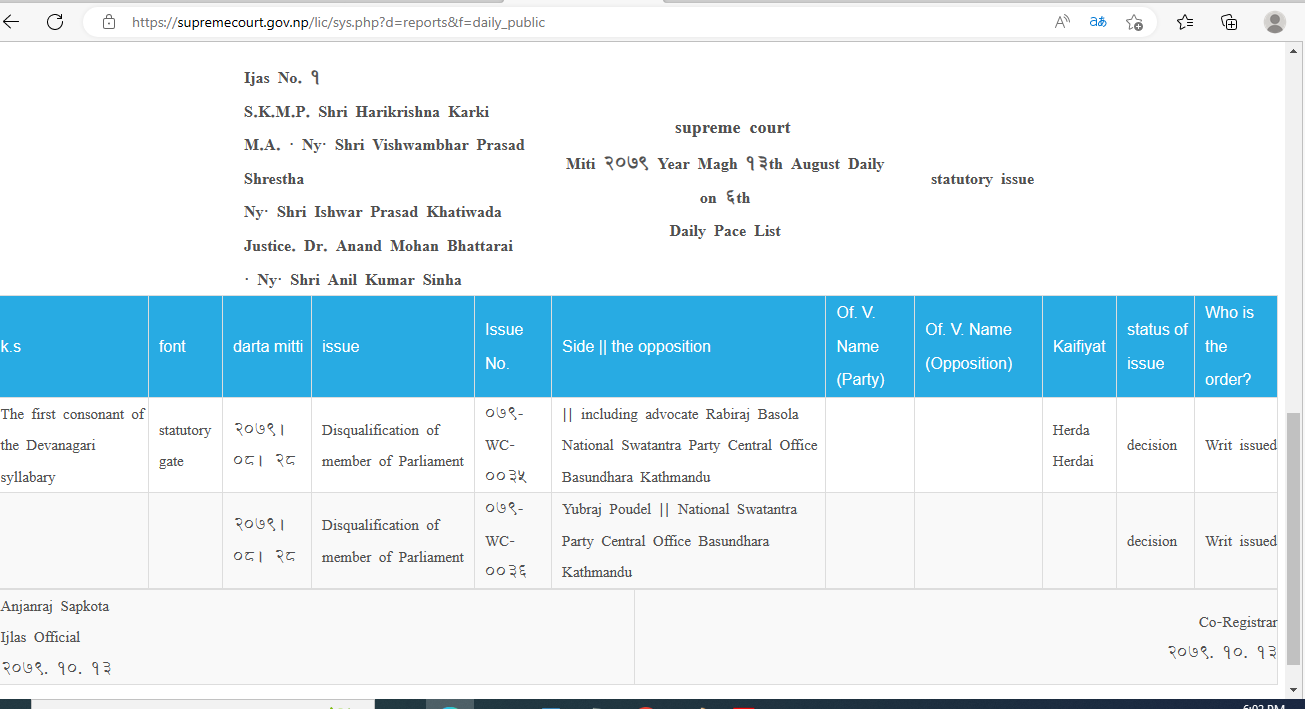 By-elections will be held in Chitwan-2 with this decision of the Supreme Court. In addition, since Lamichhane has already given up his US citizenship certificate, there is still a way to go to the District Administration Office, Kathmandu to get a Nepali citizenship certificate.
After hearing the separate writ petitions filed by Yuvraj Saphal and advocate Raviraj Basaula, the Supreme Court gave its verdict on Lamichhane's citizenship dispute.